do.
23
september
2021
10:00 uur
GPS fietschallenge
Paal 50 activiteit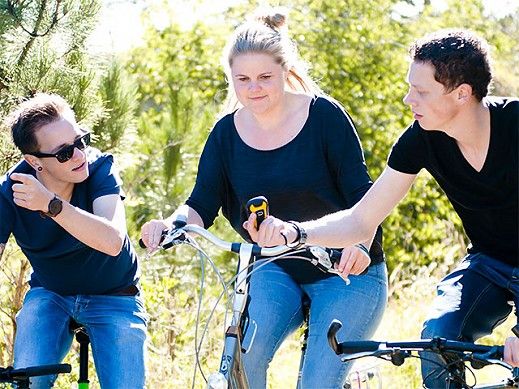 kinderen, sportief
Ontdek het eiland met een super leuke GPS fietschallenge!
Door middel van een GPS fiets je naar de mooiste plekjes van Vlieland. Bij elk punt beantwoord je een vraag. Geniet van de omgeving en leer meer over Vlieland!
Een super leuke activiteit voor geliefde, vrienden en het hele gezin! Mogelijk vanaf 2 personen.
Meer informatie, of activiteit vooraf reserveren via Paal 50 of VVV bij Vlieland.
More information:
vlieland.net/nl/bedrijf/paal-50
---
More dates for GPS fietschallenge
do.

23

september

2021

10:00 uur

vr.

24

september

2021

10:00 uur

za.

25

september

2021

10:00 uur

zo.

26

september

2021

10:00 uur

ma.

27

september

2021

10:00 uur

di.

28

september

2021

10:00 uur

wo.

29

september

2021

10:00 uur

do.

30

september

2021

10:00 uur

vr.

1

oktober

2021

10:00 uur

za.

2

oktober

2021

10:00 uur

zo.

3

oktober

2021

10:00 uur

ma.

4

oktober

2021

10:00 uur

di.

5

oktober

2021

10:00 uur

wo.

6

oktober

2021

10:00 uur

do.

7

oktober

2021

10:00 uur

vr.

8

oktober

2021

10:00 uur

za.

9

oktober

2021

10:00 uur

zo.

10

oktober

2021

10:00 uur

ma.

11

oktober

2021

10:00 uur

di.

12

oktober

2021

10:00 uur

wo.

13

oktober

2021

10:00 uur

do.

14

oktober

2021

10:00 uur

vr.

15

oktober

2021

10:00 uur

za.

16

oktober

2021

10:00 uur

zo.

17

oktober

2021

10:00 uur

ma.

18

oktober

2021

10:00 uur

di.

19

oktober

2021

10:00 uur

wo.

20

oktober

2021

10:00 uur

do.

21

oktober

2021

10:00 uur

vr.

22

oktober

2021

10:00 uur

za.

23

oktober

2021

10:00 uur

zo.

24

oktober

2021

10:00 uur

ma.

25

oktober

2021

10:00 uur

di.

26

oktober

2021

10:00 uur

wo.

27

oktober

2021

10:00 uur

do.

28

oktober

2021

10:00 uur

vr.

29

oktober

2021

10:00 uur

za.

30

oktober

2021

10:00 uur

zo.

31

oktober

2021

10:00 uur