do.
14
november
2019
15:30 uur
Kaasproeverij en rondleiding
In de Vlielander Kaasbunker, aanmelden bij de VVV, € 12,50 p.p.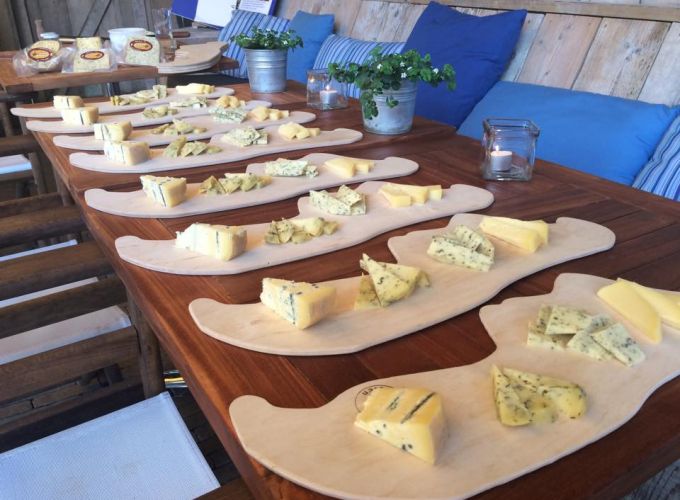 culinair
Uitgebreide kaasproeverij met maar liefst 7 heerlijke kazen in de Vlielander Kaasbunker. Kaasmaker Nils vertelt u alles over de oogst van de kruiden, het maken van de kaas en het rijpen in de bunker uit de tweede wereldoorlog.
Aanvang: zaterdag 13:30 of dinsdag en donderdag 15.30 uur.
Kosten: € 12,50 p.v./ € 9,50 per kind.
Aantal personen: max. 16p.
​
Aanmelden bij VVV Vlieland of de kaasbunker. Of bel 06-21511618 of mail naar info@zeewierkaas.nl.
More information:
vlieland.net/nl/bedrijf/vlielander-kaasbunker
---
More dates for Kaasproeverij en rondleiding
do.

14

november

2019

15:30 uur

za.

16

november

2019

13:30 uur

do.

21

november

2019

15:30 uur

za.

23

november

2019

13:30 uur

do.

28

november

2019

15:30 uur

za.

30

november

2019

13:30 uur

do.

5

december

2019

15:30 uur

za.

7

december

2019

13:30 uur

do.

12

december

2019

15:30 uur

za.

14

december

2019

13:30 uur

di.

19

november

2019

15:30 uur

zo.

22

december

2019

13:30 uur

zo.

29

december

2019

13:30 uur

do.

2

januari

2020

15:30 uur

za.

4

januari

2020

13:30 uur