do.
28
maart
2019
10:30 uur
Op de koffie bij de boswachter
Een dag vooraf aanmelden bij de Noordwester of online, € 10,00 p.p.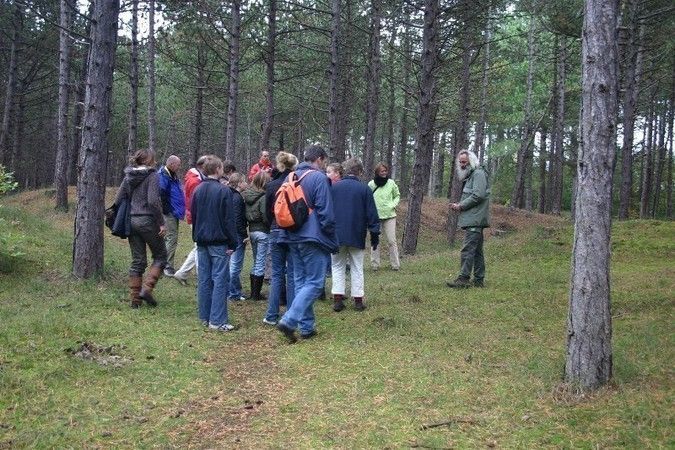 excursie
Op donderdag ochtend om 10.30 uur ontvangt de boswachter je graag in De Noordwester met een kop koffie/thee en gebak. Om te vertellen over het werk van Staatsbosbeheer op Vlieland en vervolgens samen op excursie te gaan door de prachtige natuur van Vlieland. De boswachter vertelt daar graag over en hij beantwoordt ook de vragen die opkomen tijdens deze excursie.
​
Wanneer: wekelijks op donderdag 10:30 uur.
Reservering
: Vooraf aan de balie van De Noordwester tot woensdagmiddag 17.00 uur of
online
.
More information:
vlieland.net/nl/bedrijf/de-noordwester
---
More dates for Op de koffie bij de boswachter
do.

28

maart

2019

10:30 uur

do.

4

april

2019

10:30 uur

do.

11

april

2019

10:30 uur

do.

18

april

2019

10:30 uur

do.

25

april

2019

10:30 uur

do.

2

mei

2019

10:30 uur

do.

9

mei

2019

10:30 uur

do.

16

mei

2019

10:30 uur

do.

23

mei

2019

10:30 uur

do.

30

mei

2019

10:30 uur