Rondrit met de Vliehors Expres
Kaartverkoop bij de Primera, Dorpsstraat 74 of online, vertrek vanaf het strand bij Badhuys.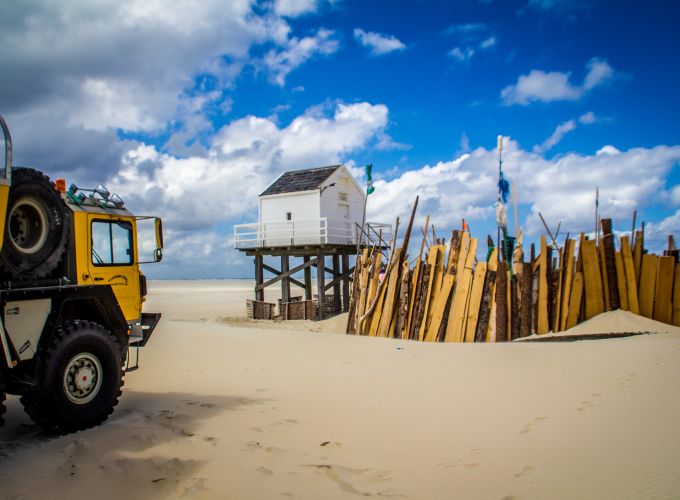 excursie
Ga mee naar de Sahara van het Noorden! Een onmetelijke zandvlakte met een adembenemend uitzicht en een oorverdovende stilte.
Onderweg bezoek je het drenkelingenhuisje, dat is ingericht als juttersmuseum. En wie weet zie je op de punt wel zeehonden! Aan boord zorgt de accordeonman voor een gezellig deuntje.
​
De rondrit is elke dinsdag, woensdag, donderdag, zaterdag en zondag start op het strand bij het Badhuys.
Vertrek 13.00 uur, op zondag ook om 11.00 uur. De rondrit duurt 2 uur.
​
Kaartverkoop bij Primera (Dorpsstraat 74) of via www.vliehorsexpres.nl.
More information:
vlieland.net/nl/bedrijf/vliehors-expres
---
More dates for Rondrit met de Vliehors Expres