do.
1
juni
2023
10:30 uur
Cultuurhistorische Dorpswandeling 'Jan Houter'
De cultuurhistorische dorpswandeling voert langs de prachtige huizen, monumenten en bijzondere plekken in het dorp Oost-Vlieland.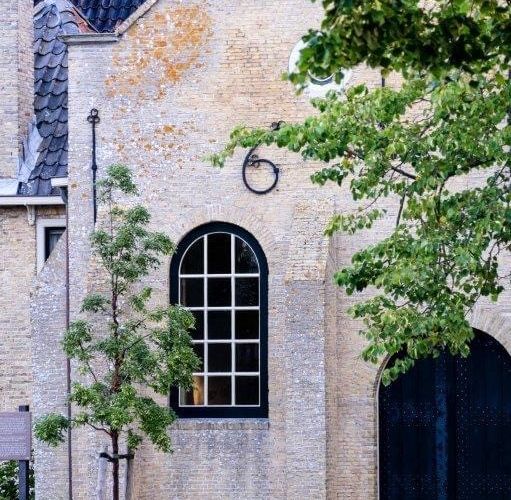 cultuur
Jarenlang heeft Jan Houter, alias Jan van Vlieland, als gids deze dorpswandeling verzorgd, met zijn aanstekelijk enthousiasme voor en enorme kennis van het verleden van Vlieland. Helaas is Jan Houter ons in 2022 ontvallen en aan de geboren en getogen Vlielandse Marian Woestenburg is nu de uitdaging om in zijn voetsporen te treden.
Elke donderdag om 10.30 uur start de wandeling voor Museum Tromp's Huys. De wandeling duurt ca. twee uur, de prijs is € 12,50 p.p. U kunt online een kaartje kopen op www.trompshuys.nl of in museum Tromp's Huys tijdens openingstijden. Het minimum aantal deelnemers is 4, het maximum aantal 15. De wandeling is ook geschikt voor rolstoelgebonden personen. Bij slecht weer is het aan de gids ter beoordeling of de wandeling doorgaat.
---
More dates for Cultuurhistorische Dorpswandeling 'Jan Houter'
do.

1

juni

2023

10:30 uur

do.

8

juni

2023

10:30 uur

do.

15

juni

2023

10:30 uur

do.

22

juni

2023

10:30 uur

do.

29

juni

2023

10:30 uur

do.

6

juli

2023

10:30 uur

do.

13

juli

2023

10:30 uur

do.

20

juli

2023

10:30 uur

do.

27

juli

2023

10:30 uur

do.

3

augustus

2023

10:30 uur

do.

10

augustus

2023

10:30 uur

do.

17

augustus

2023

10:30 uur

do.

24

augustus

2023

10:30 uur

do.

31

augustus

2023

10:30 uur

do.

7

september

2023

10:30 uur

do.

14

september

2023

10:30 uur

do.

21

september

2023

10:30 uur

do.

28

september

2023

10:30 uur

do.

5

oktober

2023

10:30 uur

do.

12

oktober

2023

10:30 uur