Het is lente!
Dat nodigt uit om naar buiten te gaan.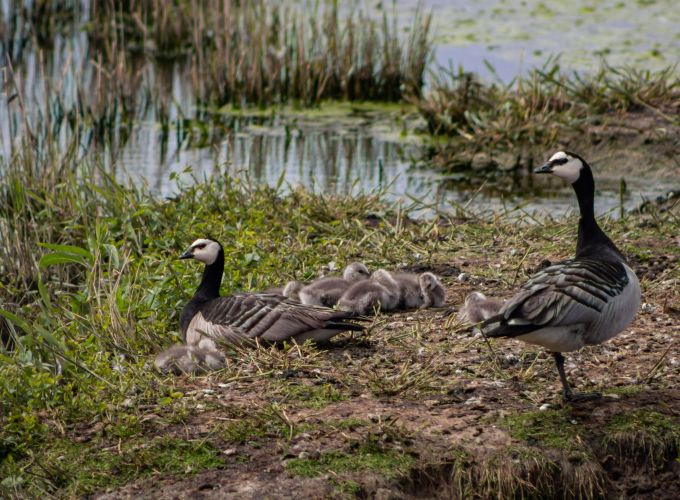 Het is nu heerlijk om te wandelen of te fietsen en hou onderweg je ogen en oren open. 
Bij het Pad van 20 lopen de lammetjes van de Soay schapen te grazen naast hun moeder. De jonge ganzen scharrelen in de Kroon's polder met hun waakzame ouders in de buurt. Aan de bomen en struiken staan de knoppen op knappen, zelfs zie je hier en daar al jonge groene blaadjes te voorschijn komen.
Na de inspanning van de wandel- of fietstocht, zoek je een duinpan op, om daar wat zon vitamines op te doen.